In today's world of business, culture is essential to the success of your company. Understanding its importance has led to a dramatic shift from more organizations fostering a happy work-life balance, and as a result, employees today are actually excited (or at least willing) to share news about their company on their own social media channels.
Companies of all sizes are harnessing this internal love to reach key audiences by creating a fast-rising type of social media plan: an employee advocacy program. And as an agency that helps run multiple clients' social media strategy, along with running a program of our own, it's safe to say we are pros in this burgeoning arena!
For those wondering what exactly an employee advocacy program is, we've got you covered, along with tips and tricks to better implement a program that not only works, but will enhance your brand awareness and potentially drive leads for your business.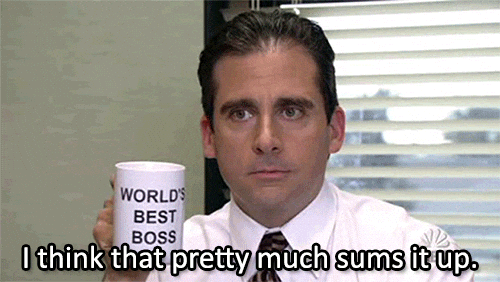 What is an Employee Advocacy Program?
Employee advocacy is a powerful strategy for raising brand awareness across social media by encouraging employees to generate brand content using their own personal social media channels. This strategy will help your organization not only "talk the talk" but "walk the walk." While well-known thought leaders, bloggers and social media celebrities already have large followings, your employees and co-workers have many followers as well (Hello, Facebook friends and LinkedIn connections), and they are in a unique close-knit position to personally share their experiences and passion for the companies they work for. This is also an opportunity for your employees to start building their own professional brand, positioning themselves professionally as an expert in the specific area they work within.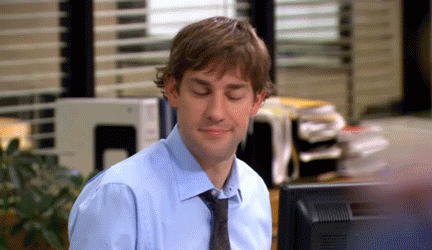 Why do you need an Employee Advocacy Program?
You may be asking: "if I already have established brand or company social media pages, why would I need an employee advocacy program?" As Edelman highlighted in their Trust Barometer study, employees can be your best and biggest asset, helping you achieve your brand goals and KPIs. Employees are more approachable, and buyers trust them over your CEO, spokespeople or marketing department to help them with their purchase decisions.
AND, according to a study by Cisco, employee posts can generate 8 times more engagement than when that same content is shared through a brand handle. The reach of your employees' collective personal networks is far greater than your company handle's alone – and in some cases, as much as 10 times more effective. With the help of third-party endorsements, this could bring additional brand recognition, helping spread the word about your products, services and brands – leading to more customers!
How do I start an internal employee advocacy program?
Implementing an employee advocacy program can have its challenges in the beginning, but a well-thought-out launch plan can make a huge difference. Start small. Create a simple program to start that gets employees excited to join in on the fun, and remember that a little incentive never hurt anyone. Here are some easy tips to get you going:
Create trust and freedom. An employee advocacy plan will only work if your company has a transparent culture with trust and freedom. Advocacy can't be forced, nor can it be bought.
Appoint advocacy leaders. You need leadership in place. Create a team that will lead the program and clearly communicate the priorities, ideas and goals to the rest of the organization. This will also require executive buy-in and endorsement, which is incredibly important.
Set goals and KPIs. Create a clear objective. Know exactly who you want to reach and what your target audience is. After you establish initial boundaries, you can expand. These metrics will help you know if your plan is performing well or not, so you can adjust in the future.
Set clear guidelines for users and contributors. Make the guidelines easy to understand and follow. You need guidelines that enable advocacy instead of restricting it, such as what to share, how to share and where/when to share content.
Educate employees on social media best practices. Everyone treats their own social media differently based on their personality, and they should, but you don't want to hurt the brand in the process. Educating employees on social media best practices (which, surprisingly, many won't know) and communicating clear company policies and guidelines can help the program run more successfully.
Create thought-provoking and relatable content. Make your employees' lives easy by writing internal content for them, so all they have to do is share – or have them leverage existing, evergreen brand content that would be interesting to their networks. No one wants to share stuffy, uninteresting content on their own personal channels. There are great tools out there that can help enable this process more seamlessly (see below).
Start an incentive program. Outline the incentives that employees can benefit from when participating in this program. For example, those who post, share or engage the most for each month could receive some sort of incentive, such as an Amazon gift card or half a day off and this will spark internal, healthy competition.
Start slow. You don't want your employees to feel pressured or rushed. You want the program to assist them in creating easy and organic content, and to do this you can start slow by sending a weekly email with articles and content to share.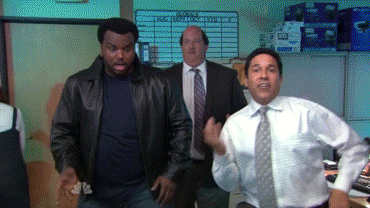 If you are a small company, you don't necessarily need to spend money to execute these programs, but If you're looking for a tool, or if you're interested to see what an employee advocacy tool can do for you, here are a few recommendations:
Social media is not going anywhere, and you and your employees are most likely deeply involved on these platforms already. Therefore, it has become imperative for companies to utilize their workforce through social, and what better way to get immersed in the social world than with the help of your own employees? It doesn't matter what size your company is, an employee advocacy program can help make your brand, culture or product known.
Have you started an employee advocacy program? Feel free to reach out to us with any comments, questions or just to say "HI!" Drop us a comment below or tweet us @OutlookMktg!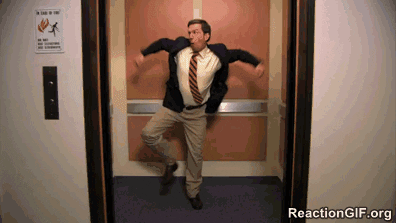 Author: Victoria Walden, Account Manager, Outlook Marketing Services
This site uses Akismet to reduce spam. Learn how your comment data is processed.